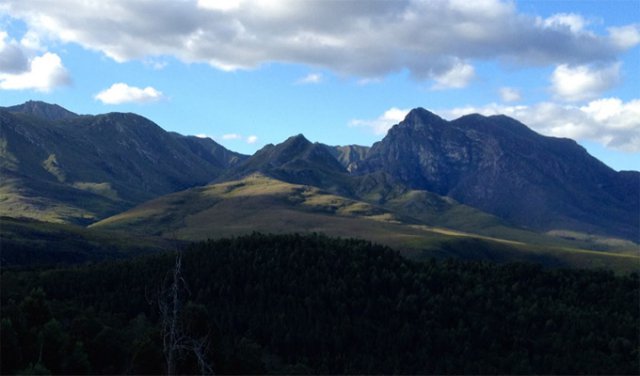 Just imagine, enjoying music away from city noise and rush amidst nature? Music feels soothing to a lot of people and if such settings are added, it's no less than a dream come true!
As avid music festival goers, we travel all over the world seeking the best music. Our home base is in Orlando, which is perfect for heading overseas on a whim.
In order to celebrate nature and music together, you need to visit Silver Mountain Music festival in Grootvadersbosch in South Africa. This is the event where you will create lifelong memories. So, what are you waiting for? To get more convinced, keep on reading more about the Silver Mountain Music Festival events!
This is a music festival organized every year in South Africa by musician Richard Cock from 14th June to 17th June. It gives an amazing chance to enjoy real experience of country life. Some of the country's renowned musicians come to play at this music festival. People from near and far come here to enjoy the festival filled with music, joy and fun. Apart from entertainment, one will also get to enjoy the local culture.
Things to Do At Grootvadersbosch
Other than music, one can even enjoy music through valley experience which can be explored through hiking, trekking and more.
1. Enjoy the Country Life
If you love nature then staying at the farm and experiencing the countryside is a great option during the music festival. It would be a great escape from routine city life. Relax and unwind in the beautiful ambience of country life. Enjoy and relish the simple yet tasty local food and fresh produce.
2. Mountain Biking
If you love adventure, then you can go for mountain biking in the Conservancy of Grootvadersbosch. There are routes over an area of 15 -45 km. Enjoy nature on your bikes and explore the lush green areas of Grootvadersbosch. You can even explore astonishing views of Langeberg Mountains and head to Marloth as well while exporing bike trails.
3. Hiking in Duiwenhoks River
If you aren't able to bring your own bike then no worries! You can explore this beautiful area while walking. Locals will help you in exploring trails and you may enjoy the land and its views on foot. You can even include biking trails. Apart from that, one can even hike the Duiwenhoks River and mountains nearby.
4. Explore Old Town
If you are not an outdoor person then hiking and biking are not for you. You can enjoy exploring one of the oldest towns of South Africa, Swellendam. You can go to the Drostdy Museum, purchase souvenirs from the local shops and visit art galleries too. Or if you feel like relaxing then heading to a spa for a relaxing massage also seems to be a great option. .
Places to Stay
There are a variety of options to stay. You need to book your accommodation in advance and celebrate Music festival without having any worry about accommodation.
Now when you know about the magical valley of Grootvadersbosch, situated between Swellendam and Heidelberg, what else are you waiting for? Book yourself tickets to South Africa for coming June Silver Mountain music festival and enjoy a weekend filled with music, food and nature. Even if you missed the music festival, there is so much more to do! Relax in the lap of nature and enjoy a few days away from city's hustle.