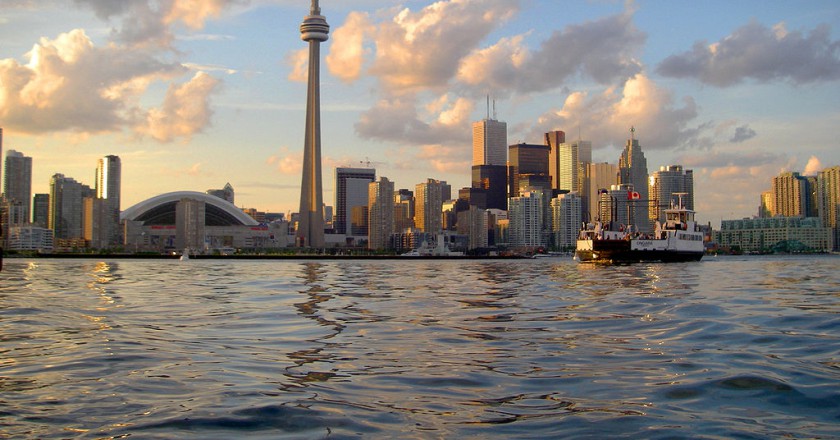 Toronto, the capital city of Ontario, is famous around the world as a preferred tourists' destination. It is home of progressive cultures and vibrant entertainment joints. Whether your interest is in museums or music, a visit to Toronto will be satisfying. Majority of outstanding attractions in Toronto are just a distance from each other. You can easily walk from one attraction site to another or use the modern transport system of this astonishing city. The subways are attractions on their right.
The people of Toronto are friendly and helpful. You do not have to hire a tour guide in this city. When you reach Toronto, these four attractions must be in your plan.
1. CN Tower
CN Tower is the most iconic and recognisable building in Toronto. You can easily see it from every part of the city. What is most exciting is seeing other buildings and landscapes when on top of this tower. It stands out at the height of 553 meters above the ground.
You can access it via two elevators and visit some of its LookOuts. At 346 metres, there is the Horizon Restaurant. Here you can pause and have your lunch as you enjoy the sceneries beneath. Just one floor below, there is the famous Glass Floor Look Out where you can see the streets vertically below you. At 351 meters, you can enter the 360 Restaurant. As the name suggests, this restaurant revolves on its axis so that visitors can see almost everything in Toronto. You cannot say you have been to Toronto if you have not visited the CN Towers.
2. Royal Ontario Museum
If you are a lover of art and history, you must have heard of the Royal Ontario Museum. Its reputation is global. The shape of the building itself is iconic. Inside, you can learn more about prehistoric events. You cannot exhaust what this museum has to offer.
3. Casa Loma
Casa Loma seems to have recently emerged from medieval times. It resembles castles found in old movies. Its well kept lawns makes it very alluring for a visit. This building has almost elegant 100 rooms. It will remind you how medieval Europeans were very keen on details.
4. Art Gallery of Ontario
Art Gallery of Ontario is famous worldwide mainly because of its diverse collections from Africa, Canada, Oceania and Europe. You will surely love the Canadian paintings. The building housing the gallery looks very modern. There are temporally exhibitions always mounted so you can find exciting art every time you pop in.
Bottom Line
If you are planning to visit Toronto, the above attractions must be in your checklist. These amazing sceneries are a short distance from each other. You can visit all of them in single a day.
You cannot convince people that you have been to Toronto if you have not been in CN Tower or Casa Loma. Lovers of art and nature will find the Royal Museum and the Art Gallery of Ontario very resourceful.